Modi Announces National Educational Policy 2020
New education policy aims at changing 'intent' and 'content' of education system: PM Modi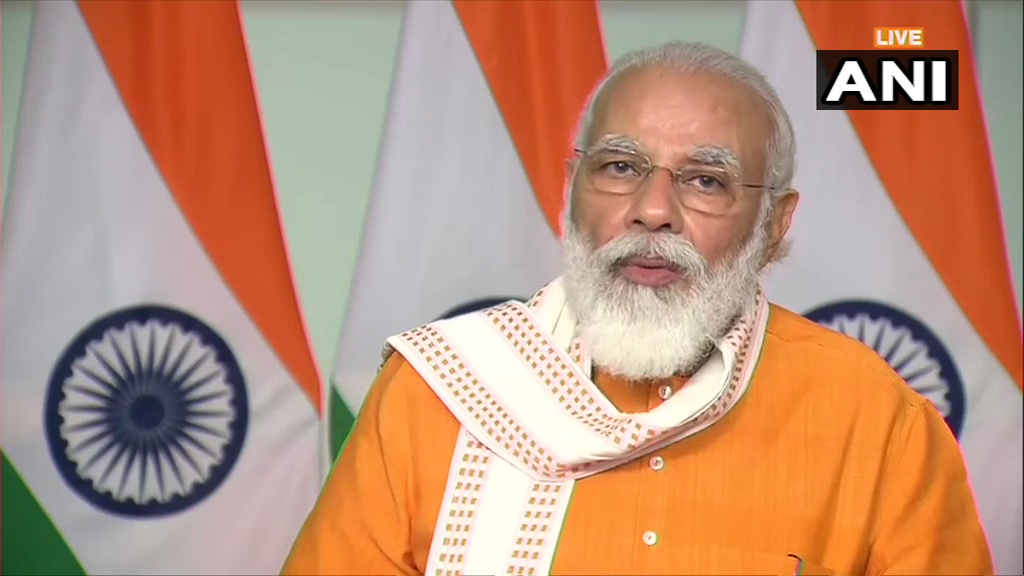 On 29th July 2020, the New Education Policy was approved by the Union Cabinet. Prime Minister Narendra Modi said that the policy was a much awaited reform in the education sector and it will transform millions of lives in the times to come.
New Education Policy focusses on local and global integration: PM

Modi

at Smart India ...

Modi

on Saturday said the new education policy

announced

by the ... This is exactly what India's

National Education Policy

,

2020

does.
New Education Policy

2020

Highlights: Union Cabinet on Wednesday approved the

National Education Policy 2020

, paving way for ... Earlier on May 1, Prime Minister Narendra

Modi

had reviewed the NEP-

2020

, for which draft ... The

Modi

government

announced

the New Education Policy

2020

which
PM Modi said that the New Education Policy is based on "access, equity, affordability and accountability". According to modi this will bring in an era of transformation and knowledge. Modi said, "Respecting the spirit of 'Ek Bharat Shreshtha Bharat' they would promote Indian languages, including Sanskrit. Many foreign languages will also be offered at secondary level.
Indian Sign Language (ISL) will be standardized across the country." Highlights of National Education Policy 2020.
1. The mother tongue/ local/ regional language is to be the medium of instruction in all schools up to Class 5 or preferably till Class 8 and beyond. Sanskrit will be offered at all levels and foreign languages from the secondary school level. However no language will be imposed on any student, they are free to chose what they want.
2. NIOS will develop high-quality modules to teach Indian Sign Language. They will also teach Deaf children other basic subjects using ISL.
3.The 10+2 structure will be replaced with 5+3+3+4. It will consist of 12 years of school and three years of preschool. A foundational stage for ages three to eight, pre-primary for ages eight to eleven, a preparatory stage for ages 11 to 14 and a secondary stage for ages 14 to 18.
4. As per the new policy exams will not be held every year. School students will sit only for three exams in Classes 3, 5 and 8. Assessment in other years will be more competency based which will test their concepts, understandings and development.
5. Board exams will continue to be held for Classes 10 and 12 but these will be re-designed with holistic development as the aim.
6. The government has said that the policy aims at reducing the load of studies on students and allowing them to become more "multi-disciplinary". Education was always considered more important than extra curricular activities like sports, dance, signing, etc Now it will all be included in education as it is very important. There will be inclusion of arts subjects for students studying science subjects and vice versa. Multi-lingualism will be encouraged.
7. The government proposed higher education institutions like the IITs to aim for holistic education by 2040. There will be inclusion of arts subjects for students studying science subjects and vice versa.
8. The NEP 2020 proposed a four year undergraduate programme. Students leaving after 1 year will get a certificate. Students exiting after two years will get a diploma. A bachelor's degree will be awarded after completing four years of study.
9. A HECI will be set up to regulate 3,000 higher education institutions. The HECI will not have jurisdiction on law and medical colleges.
Labels: Alert news